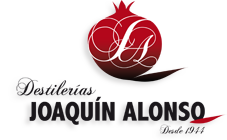 Vodkas
A combination of the purest European vodkas and more intense flavours
Vodka by J.A.N Caramelo

Delicate liquor elaborated with the best vodka in combination with liquor of caramel

Presentation: Aluminiun bottle 70 cl

Alcohol content: 30 % vol


Ideal for drinking neat

 

.
Vodka by J.A.N Chocolate

 Delicate liqueur made from the best grain based vodka, combined with a chocolate

Presentation: Aluminium botlle 70 cl


Alcohol content: 25% vol


Ideal for drinking neat

 
Vodka VK Colors by J.A.N

Delicate liquors elaborated with the best vodkas with the wild fruits (cassis, cranberries, and cherries).

Presentation : Glass bottle 1L

Alcohol content: 17% vol

Flavors available: black, blue, red, cherry, caramel.

To drink alone or in combination with a refreshing drink of your choice, juice, etc.